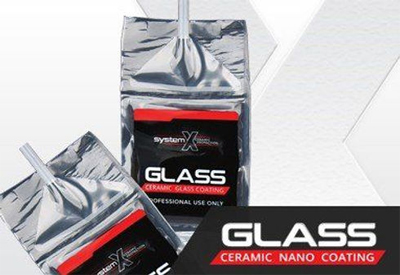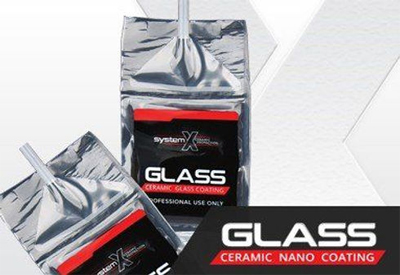 Paint System X Glass to protect the windscreen in your car for two years.
purity and unprecedented protection.
The SystemX Glass paint product protects windscreen, windows, mirrors, "lanterns" headlights and other glass surfaces in cars from simple scratches and the strength of water resistance properties on the surface doubles for two full years!
You can also make your System X Glass product visible during the rain and work to de-ice in winter and prevent the presence of insects in summer.
The SystemX Glass coating gives a clear protection layer on the glass to maintain the cleanliness and clarity of the glass surfaces, and this coating is not affected by the feathering of spaces in cars and keeps the glass with its wide thickness. The SystemX Glass coating also improves the driver's visibility under all weather conditions.
The X-Glass coating penetrates the glass to create a smooth barrier between the glass and the elements to which it is exposed, as it collects raindrops, expels them away from the glass and is unrelated to dirt, as well as resists insects and snow. This paint also eliminates all the effects of using space feathers making feathers move on the glass surface smoothly without noise on the soft coating layer.
Regardless of the external conditions the car is exposed to, the Xglass System Coating helps keep your car glass clear and clean.
In contrast to ordinary rain-resistant coatings glued to the glass surface using a weak chemical link, the SystemX Glass coating permeates the glass with unparalleled durability and unparalleled high wiping characteristics.
With SystemX Glass self-cleaning coating there will no longer be a need to remove harsh solvents or dirt to clean your windscreen.
X-Glass System Coating can also be used to paint other glass surfaces, ceramics and smooth surfaces where visibility is important such as; Protective helmets, building glass, cockpit glass, windscreen, side windows, solar panels and many more.
This product is available in bulk to meet your needs.
Optimal glass cleaning is required using any artificial glass cleaner so that the best results of X-Glass System Coating are achieved, with cleaning and manually using the coating only taking about 5 minutes.